An overall picture of your franchise financing costs
FRANCHISE FINANCING COSTS

Determine How Much Money You Need To get Started

Opening a franchise requires a significant financial investment.

If the only benefit you received from joining a franchise system was an accurate estimate of the costs of developing the business, sources for equipment and suppliers, and the knowledge of how much working capital you needed until the business could support itself, the investment in a franchise may still be worthwhile. Because of this helpful start-up information, an experienced and mature franchise system is worth its weight in gold to a new franchisee.

In the disclosure document, a franchisor will provide you with a chart and notes concerning your start-up costs for that particular franchise.

An overall picture of what your franchise financing start-up costs may look like

Total start-up costs vary dramatically, depending on the franchise you select, varying from less than $10,000 to more than $1million. A typical investment for a single-unit franchisee is usually in the $100,000 to $300,000 range. The franchisors disclosure document, provides you with a list of start-up expenses that will make up your initial investment

Most franchisors want to see a liquid (cash) capital investment of 35 to 50 percent of the total franchise cost (the franchise fee plus all start-up costs). They want to ensure that you have enough money, not only to get started but also to pay your bills, including any principal and interest payments on your loans.

Start-up costs may vary depending on whether you need to own or lease real estate to operate the business. Fixed-based franchises, almost always cost more than a franchise operating from a van or over the Internet.

Initial expenses you should anticipate

The franchise fee, which is the amount you pay the franchisor to offset the franchisor's cost of locating, screening, negotiating with, and training you. It may also cover the costs involved in site selection and development, promotions, grand-opening events, and ongoing support during your first months of operation.

Franchise fees vary, depending on the franchisor. They can range from $0 (which is very unusual) to more than $100,00. The franchise fee for most franchisors is between $20,000 and $35,000. When comparison-shopping, pay particular attention to what services you will receive for your franchise fee and what other necessary services separate charges. The lowest, most appealing franchise fee may not be the best value.

As you identify a location, you will usually sign a single-unit franchise agreement. What you pay and how the franchisor applies the fee will vary, depending on the agreement.

MORE FRANCHISE FINANCING COSTS

Other start-up costs include:

Blueprints and professional fees...Contractor fees...Costs for finding the right location...Décor packaging and signage...Equipment and fixtures...Freight and sales tax...Improvements and construction...Insurance...Landscaping...Opening inventory...Real property and occupancy charges...Zoning expenses...

The up front and ongoing costs of hired help

Travel, lodging, food, and entertainment are costs you will pay out of pocket. Other costs are training, pre-opening labor, professional fees, and working capital.

You have to remember when planning for your initial investment that projections-especially regarding working capital-are not a guarantee of what you will actually need. Projections are educated guesses based upon the best fact you have available at the time.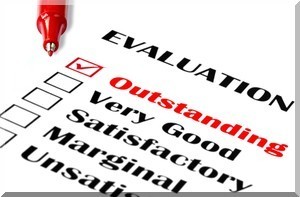 A basic evaluation of a potential franchisee from the lenders position

With any type of loan or franchise financing you pursue, the lender will evaluate:

Your capacity to repay the loan

The capital you have invested or will be investing into the business

The collateral that will guarantee the loan

The conditions relating to the loan, including its intended purpose and how the funds will ultimately be used

Your character, which is the personal impression that the lender has about you, the borrower: Are you trustworthy? Will you repay your debt? Is your education, skill-set, and experience suitable for the type of business you plan to operate?

MORE ABOUT FRANCHISE FINANCING COSTS

Bank financing proposal

Bank financing proposals include:
a personal financial statement and net-worth disclosure;
your personal growth and financial goals, and how you plan to achieve them; and
financial information for your business, including: - an opening balance sheet showing assets, liabilities and equity; - the sources of business funds and how they will be used by the business; - at least 3 years of cash flow projections showing projected earnings, anticipated operating expenses and all debts that must be repaid; - a debt repayment schedule for all debts and for the loan being requested; and - what collateral (security coverage) you will provide against the loan you are requesting.
For more information, be sure to see:
Franchise Business Plan
Franchise Financing
Buying a Franchise
Return from Financing Costs to Best Franchises